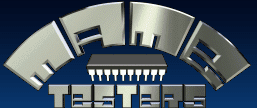 Markup Tags
Written by Fujix and Tafoid - May 12, 2009
This page details usage of HTML markups in your bug posting.
Available html tags:
You can use following tags to mark up text:
b, i, strike, s, u, ul, ol, li, tt, dd, dl, pre
and
blockquote
.
Please use
pre
for code with word-wrap disabled and
blockquote
for code with a word-wrap enabled.
You cannot use
table, img
and
a
tags. Any typed in URLs will be linked automatically.
Mantis built-in auto link:
Writing "bug" and "BugID number" will be automatically linked to a bug view page. Example "bug00000".
Embedding YouTube and LiveVideo movie:
Copy and paste an embedding text provided by YouTube or LiveVideo
as it is
. Mantis will investigate the link thoroughly to prevent SQL injection, modified link text won't be regarded as a proper link. Check
Bug #01541
and
Bug #01932
for in-use examples.
©1999 - 2011 MAME Testers.